Big on Performance
The 2015 FIAT 500 Abarth packs a big punch for its small package. Under the hood of the FIAT 500 Abarth is a 1.4L MultiAir® Turbo engine that produces 160 horsepower while returning a fuel-efficient 34 miles per gallon on the highway. Forged internal components make this turbocharged engine more reliable to endure the high-revving shifting you'll be doing. This torquey little engine, with 170 lb-ft of torque, is paired to either a strengthened five-speed manual transmission or an available heavy-duty six-speed automatic gearbox for optimal drivability. Whether on the track or on the highway, the FIAT 500 Abarth remains well-sorted thanks to a precision-tuned suspension. Stiffer springs and KONI front shock absorbers keep the Abarth flat through hard cornering, while allowing a comfortable ride for the everyday commute. The 2015 FIAT 500 Abarth is the best combination of daily-driver practicality and weekend track-day use.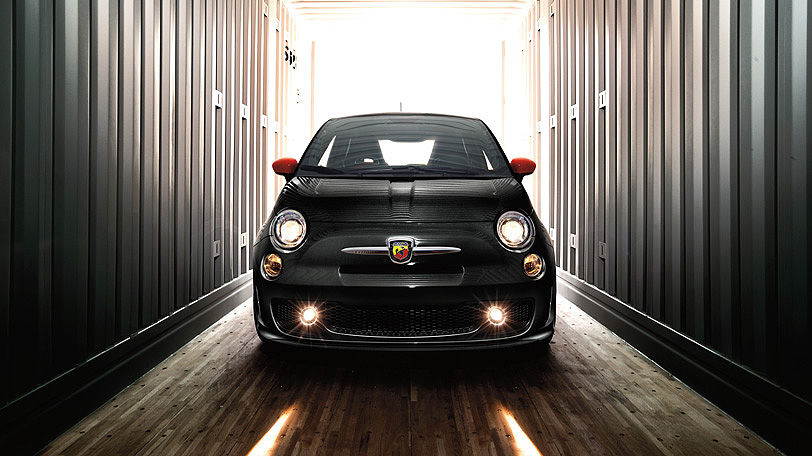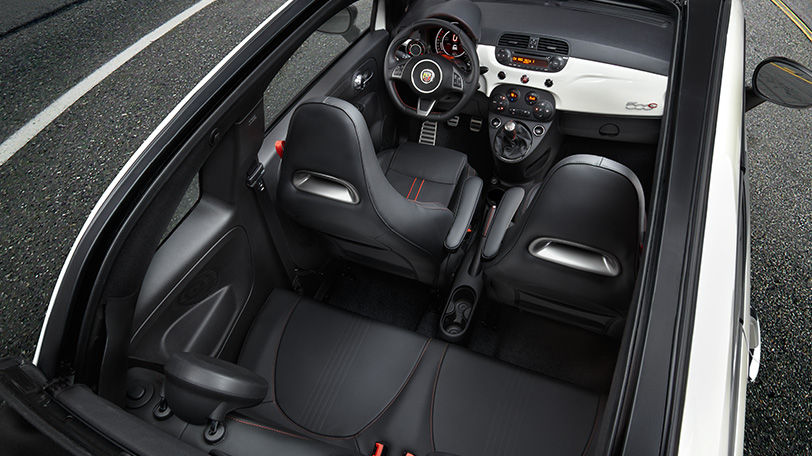 Small on Size
Packing big power in a compact design, the 2015 FIAT 500 Abarth offers stylish good-looks that will turn heads everywhere you drive. In either coupe or cabrio form, the 500 Abarth can be customized to your preference. With Italian-inspired body lines, aggressive front and rear fascia, and four available wheel options, the FIAT 500 Abarth has the looks to back its performance. Inside the Abarth, you'll find a sporty cockpit that puts you in control of the road. High-back performance bucket seats hug your body as you turn in for the corner. With a thick, leather-trimmed steering wheel and well placed gear shifter, the 500 Abarth will give you the drive of a lifetime. Comfortable, luxurious and sporty, the 2015 FIAT 500 Abarth is a true driver's car ready for action.


Starting at MSRP $22,495
   
1.4L MultiAir® Turbo Engine
   
160 Horsepower
   
34 MPG Highway
   
5-Speed Manual Transmission


 
Performance Suspension
   
Performance Bucket Seats
   
16-Inch Aluminum Wheels
   
Halogen Projector Headlamps
   
Seven Standard Airbags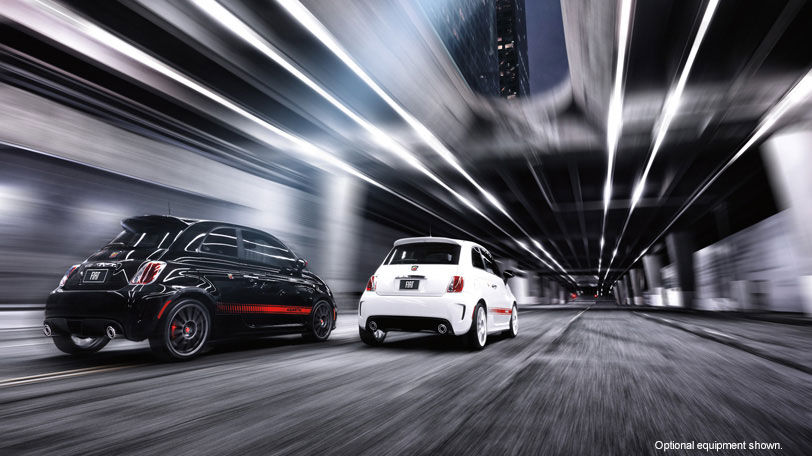 Safety for All
Don't underestimate the safety of this compact performance machine. Despite its size, the FIAT 500 Abarth is extremely safe for all of its occupants. Designed around a steel cage, the FIAT 500 Abarth has front and rear crumple zones to absorb energy that has been channeled away from the passenger compartment. With seven standard airbags, the 2015 FIAT 500 Abarth has you covered during an impact, and to help prevent accidents, Electronic Stability Control is standard, along with four-wheel anti-lock disk brakes to help keep you in control.
Check out the 2015 FIAT 500 Abarth for yourself at
FIAT of Lakeside
in Macomb, MI. We've got a huge inventory of
new
and
used
FIAT vehicles to choose from.
Visit our dealership
today for the
best deals
in the area!
Contact us
for more information.